Service & support
We will help you to protect your investment, secure your uptime and deliver the lowest total cost of ownership to your operations.
Installation - We will guide you the whole way through
From pre-study to training
We have a wide and well-organized network within production, installation planning and industrial automation. This means we offer you all the assistance you need, from pre-study to installation and startup of a fully operational grain sorting facility.
We'll take care of the training of the local staff. The graphical user interface makes it possible to control the sorting using any device with a browser, e. g. a PC, tablet or smartphone. Due to its user-friendly design, the training sessions are intuitive and time efficient.
In the long run
Your profit is directly related to how much you can produce in a given period of time, which in turn depends on the performance and reliability of your machines. Even though the TriQ grain sorter is designed to run 24/7 in industrial environments, it is essential to maintain each machine on a regular basis in order to ensure the highest performance possible and maximum up-time. Once a part breaks, it can mean big losses in production and cause unnecessary wear and breakage of other parts.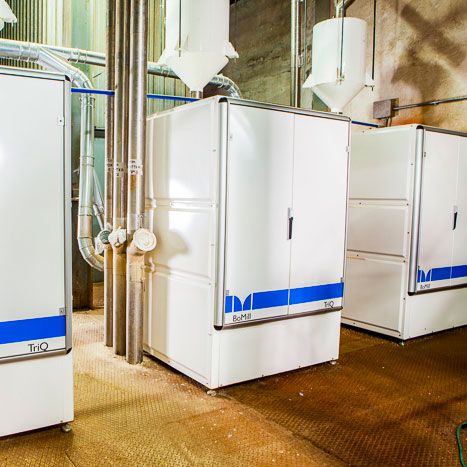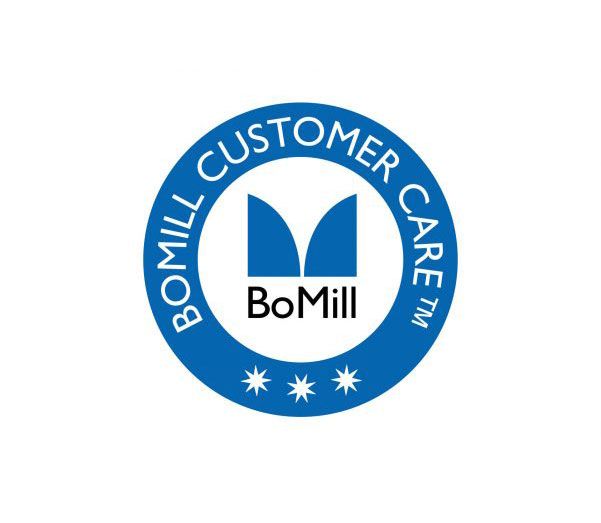 The BoMill Customer Care program is designed to maximize your equipment uptime, allowing you to focus on your most important mission — your company's productivity and profitability.
BoMill Customer Care reduce maintenance costs and increases safety and security in production. Planned and budgeted operating costs, discounted hourly rates and spare parts reduces costs further.
In addition to offering special pricing on our high quality consumables and parts, BoMill Customer Care also provides comprehensive services and training at attractive discounts — all designed to help you keep your lines up and running.
Training
We provide training sessions both individual and groups where you learn more about our products.
The training is adapted to the different level of knowledge of your personel.
Both beginners training as well as in-depth training for existing personel.