IPO
Initial Public Offering of BoMill 2020
About BoMill
Global population is expected to reach ten billion by 2050, which will result in a significant increase in demand for food for human consumption and animal feed. About 37 percent of the total land mass is classified as an "agricultural area" and the majority is already utilized. To meet the increased demand, it is necessary for farmers and other players in the value chain to maximize the return on their land and its harvests in a sustainable way.
Grains are today the world's second most traded commodity, after oil. Grading and sorting cereals thus has a direct effect on global food supply and food quality. Individual grain sorting is a relatively new method that has attracted great interest in the grain industry. Environmental effects, such as a warmer climate, will continue to lead to variations in quality and price. At the same time, new and more restrictive limit values for mycotoxins and new guidelines for the handling of grains are expected. This motivates grain producers and the process industry to maximize the value and use of grain harvests and this is where BoMill's solution, i.e. the use of individual kernel sorting on internal properties, offers a unique opportunity to sustainably ensure food safety and food quality, with improved profitability throughout the value chain.
It is the Board's assessment that BoMill's technology is a pioneer in qualitative large-scale sorting of grains. The technology has been developed since 2001 and has so far resulted in two commercial products. The company has several well-established and recognized customers, such as Carlsberg, Casillo, Canadian International Grain Institute, Standard Nutrition Company, Varaslättens Lagerhus and GoodMills Group. Together with its experienced and skilled owners, BoMill has established an organization that will be able to take the Company to the next level and eventually reach the desired market position. However, additional capital is required to be able to expand operations, increase presence in more markets and progress with the development of the second generation sorting system, which is why the Company intends to carry out a capitalization in the autumn of 2020 prior to the planned listing on Nasdaq First North Growth Market.
INVITATION TO SUBSCRIPTION OF UNITS
Subscription period:
10-24 September 2020
Subscription price:
SEK 18 per unit, which corresponds to SEK 6 per share. One unit consist of three shares and two warrants. The warrants are free of charge.
Issue volume:
the issue of units (shares and consideration free warrants) can provide
the company with approx. SEK 30 million initially, and through warrants another approx. SEK 23.7 million at a later stage.
Subscription commitments:
prior to the commencement of the subscription period of the IPO, the company has agreed in writing upon subscription commitments of a total of approx. SEK 22.6 million, corresponding to approx. 75 percent of the initial issue volume. BoD and management are among the pre-subscribers.
Valuation (pre-money):
approx. SEK 41.6 million.
Listing on Nasdaq First North Growth Market:
the company's shares and warrants are planned to be listed on Nasdaq First North Growth Market on the 20th of October 2020.
Summary of warrants
Exercise period: 16 September – 7 October 2021.
Exercise price: SEK 7.10 per new share.
Issue volume: if all warrants are exercised, the company will be provided approx. SEK 23.7 million before issue costs.


*Large shareholders, together holding a total of approx. 90 percent of the shares in BoMill, have signed lock up agreements stating that at least 90 percent of each of their holdings will remain in their ownership for at least 12 months after first day of trading.
Press releases related to the IPO (in Swedish)
Documents
Villkor teckningsoptioner TO 1
Video presentation of BoMill
Financial calendar
10/9/2020 Subscription period for IPO commences
24/9/2020 Subscription period for IPO ends
20/10/2020 Planned first day of trading on First North
30/10/2020 Quarterly report, Q3 2020, is published
Financial advisor

Sedermera Fondkommission
Phone: +46 (0) 40 615 14 10
E-mail: info@sedermera.se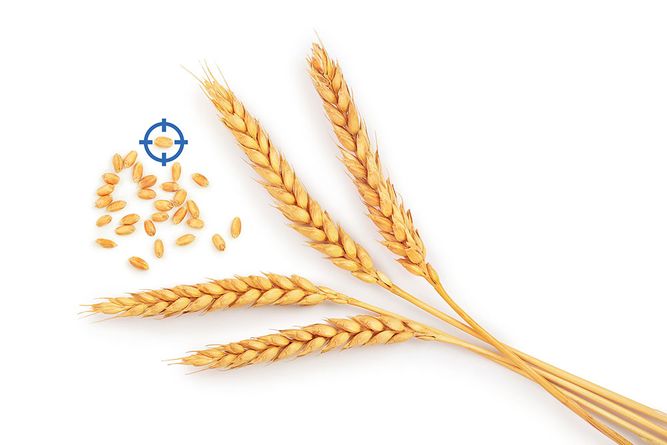 BoMill is a company with profound know-how within quality sorting of wheat, durum wheat, barley and oats using high precision, single kernel sorting technology.